Natural Stone Restoration Houston
A polished marble floor will scratch very easily compared to a harder stone like granite. Sand, which has a hardness rating of 7 on Moh's Scale will scratch marble if it walked onto as most marble has a hardness rating of about 3. The reflectivity after polishing marble is caused by natural crystals in the stone. When sediment and grit are walked, dragged or scraped across the stone, the crystals become damaged and the surface is not longer even, causing a loss of reflectivity and shine. It is important to protect your marble with good barrier matting as a preventive step. Keeping indoor slippers to change into by the door is also recommended as outdoor dirt and grit can become trapped in the tread of the shoes.
Taking these measures will help to prevent the loss of shine. Marble can be extremely porous if it is honed rather than polished and so it is imperative that it is properly sealed with a penetrative sealer prior to usage. Polished marble does not necessarily need to be sealed due to something called the Beilby layer.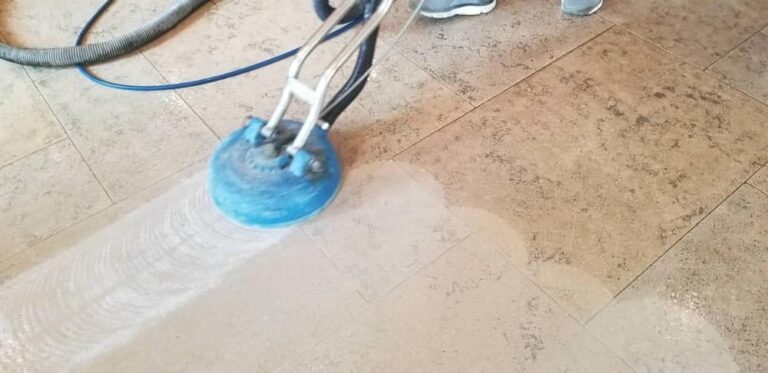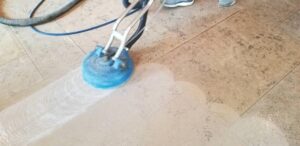 One of most common questions we receive is, "Can Water Spots Be Removed From Natural Stone?" Yes, our team specializes in restoring natural stone surfaces
Read Full Article »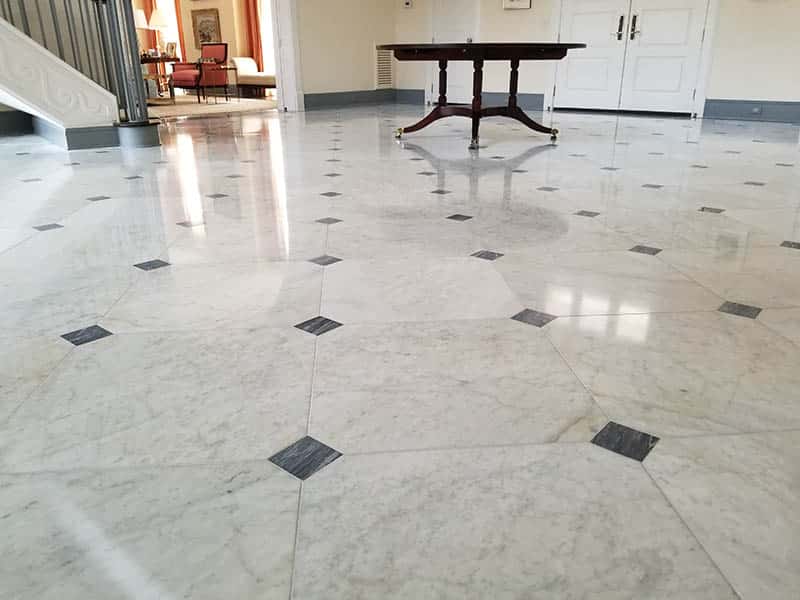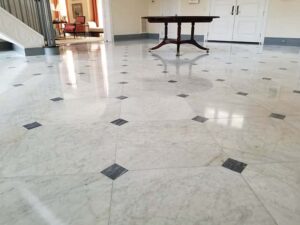 Modern Stone Care is Houston's top natural stone maintenance company! Our team of highly skilled and experienced natural stone technicians specialize in working with Granite,
Read Full Article »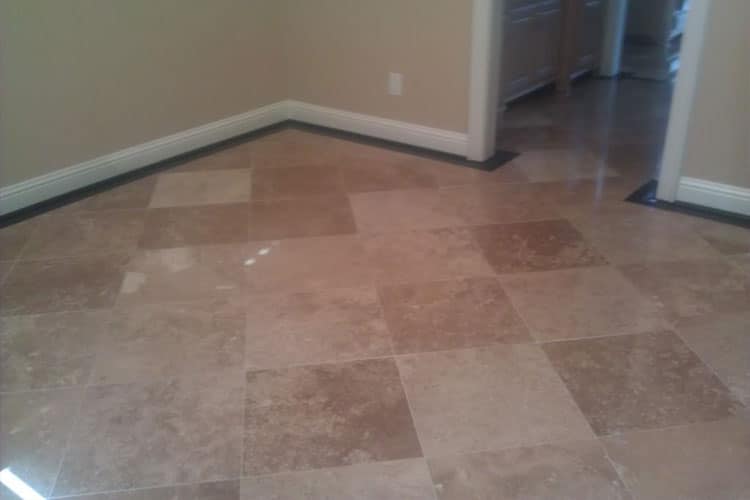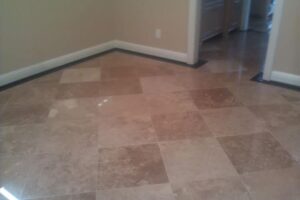 Houston Outdoor Travertine Cleaning Due to travertine's extreme sensitivity to all acidic substances, it will require being cleaned only with alkaline cleaning solutions. At Modern
Read Full Article »