Tile Floor Cleaning Houston
MODERN STONE CARE STONE AND TILE SERVICES
Houston Tile Floor Cleaning:
Ceramic and porcelain tiles are manmade tiles that are impervious to penetration due to the fact that they are fired under high heat to shrink out the moisture and glazed over to create a totally sealed floor. They resist acids as well as any natural stone and better than most. Because of this, we can use either an acidic cleaning solution or an alkaline cleaning solution to clean the tile.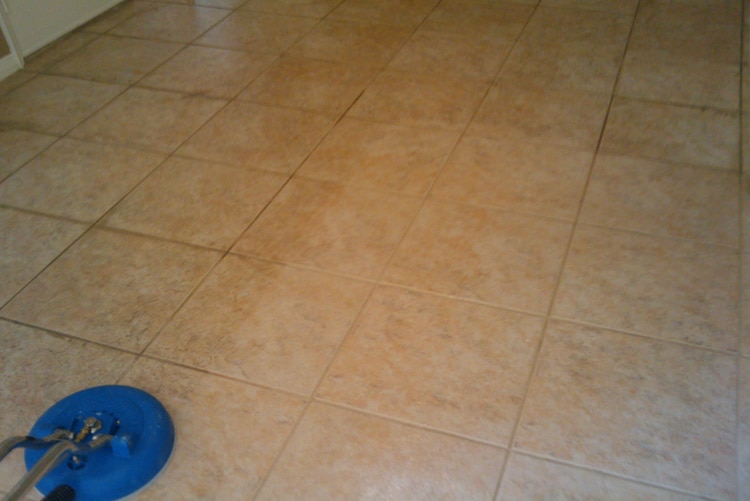 Which one we use will depend upon each floor. Sometimes, using one or the other is not enough and both types of cleaners need to be used. The reason is simple, the floor has grout. If there was no grout, we would use an alkaline cleaning solution on tile every time.
Alkaline cleaners emulsify, or depolarize dirt. This means that the dirt on top of the grout is removed more easily with alkaline cleaners. This is something acids don't do well. However, acids etch grout because its base is cement, which is alkaline in its nature. When we can etch sanded grout in particular, we can remove dirt which is embedded into the grout. At the same time, the acid is etching the surface of the grout away and exposing the original color underneath. This makes the grout look "like new" again.
Whichever solution we decide is best for your floor, we will let dwell on the surface for approximately 20 minutes. This gives the cleaner time to perform the needed action on the dirt or the grout. We then use an industry accepted spinner tool which provides pressure coupled with vacuum for extraction. This is the industry recommended method to clean stone and tile floors. We recommend that you have your ceramic or porcelain tile floors professionally cleaned annually, in order to properly extract the dirt that builds up over time from traffic and soap residue.
Houston Tile Floor Sealing:
Modern Stone Care does not endorse sealing ceramic, or porcelain tile. As described above, the tile is completely sealed through its manufacturing process. We also, do not recommend sealing the floor in order to make it shiny. If you want your tile to be shiny, buy a glossy glazed tile. Topical film forming sealers can create a slip hazard; don't hold up well to traffic, not to mention they just look dirty over time. Plus, these sealers will require stripping occasionally, which can be expensive. We do recommend sealing sanded grout. Find out more information on that subject on our grout page by clicking here.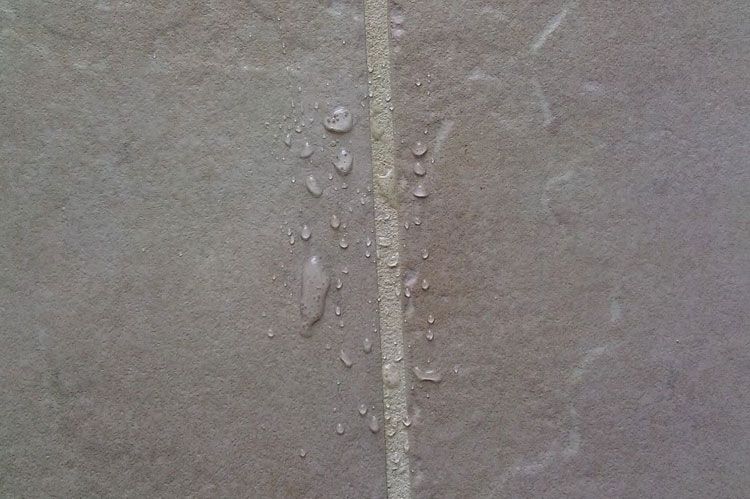 Houston Tile Floor Stripping:
People do often make the mistake of putting a sealer over their ceramic or porcelain tile. When this happens, we can help. We often strip the sealer off the top of the tile. Generally, stripping the tile is easy. Stripping the sealer out of grout is more difficult. When a film is placed on top of a porous material, it is only natural for the film to sink in and become part of the material, in this case grout. It takes a great deal of effort and time to strip a floor properly, but we do perform this service regularly. Call for details on any of our tile services or fill out the contact form on this page.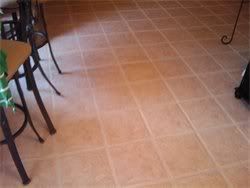 Ceramic and porcelain tile floors require a maintenance plan to keep them looking as nice and as clean as possible. This should consist of dry dust mopping daily using a clean rayon mop or static pad. Vacuuming with a hard surface vacuum will also work. This is to remove the dirt & debris that accumulates on your floor from foot traffic, pets etc.
It is important to remove this dirt because damp mopping is also required at least weekly. If the dirt and debris that accumulates is allowed to remain on the floor, when damp mopping occurs, that dirt is turned to mud and is pushed into the grout lines by the mop. This will make your grout lines dirty very fast. When damp mopping with soap, rinsing will be required. After mopping with any soap solution, use a different rinse mop, and go over the area again with clean water.
Dirt will accumulate in the grooves in a textured tile, such as imitation rustic travertine or slate. Most ceramic and porcelain tile floors have sanded grout. The grout is porous and can stain easily when not sealed. As always, we recommend cleaning these floors annually to extract dirt that accumulates over the course of the year from foot traffic and soap buildup.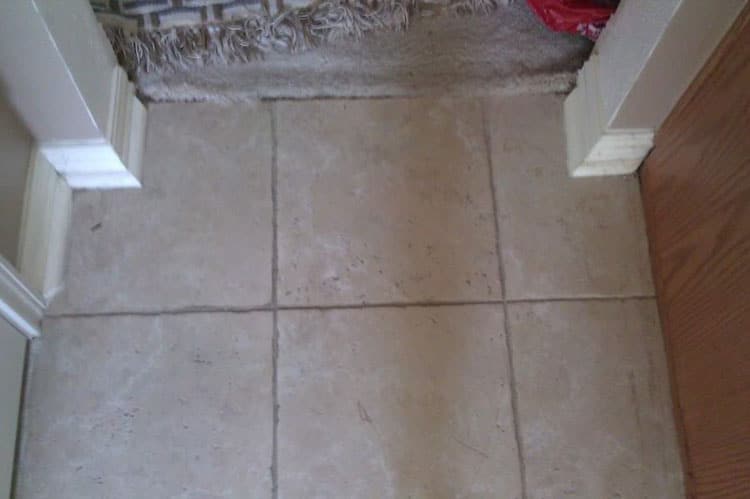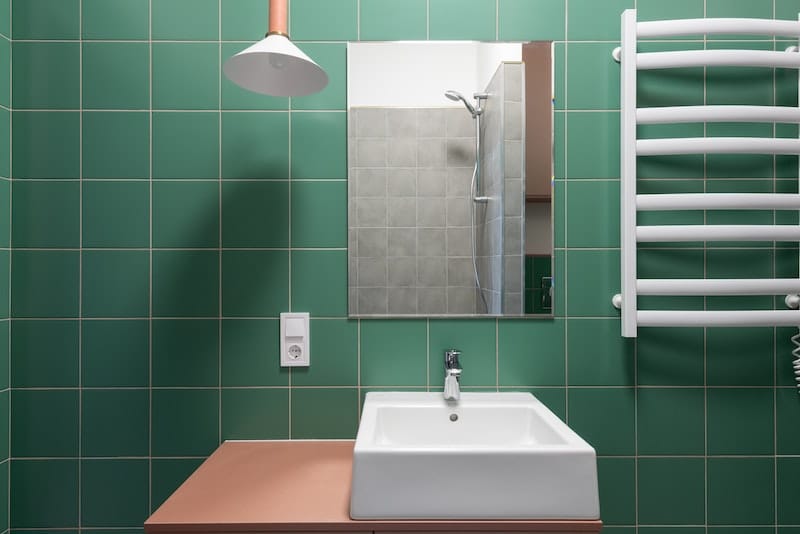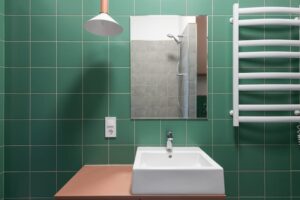 The tiles in your shower can be especially difficult to keep clean and free of soap scum. When soap scum builds up on your natural
Read Full Article »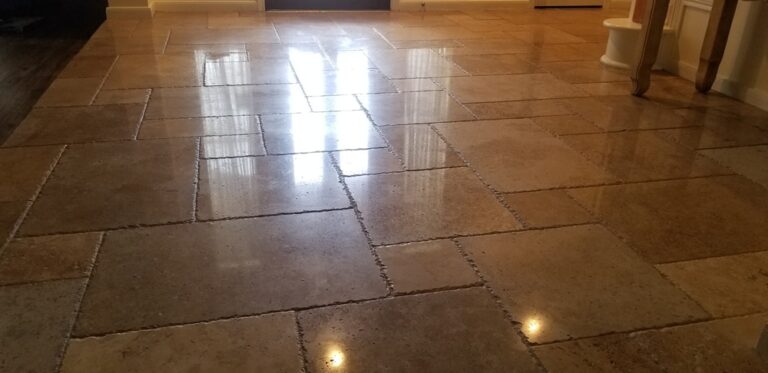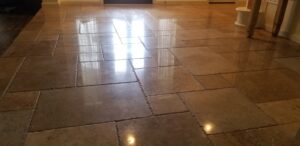 Natural stone is a gorgeous material that is extremely versatile in homes and businesses. When properly cared for, natural stone materials have the ability to
Read Full Article »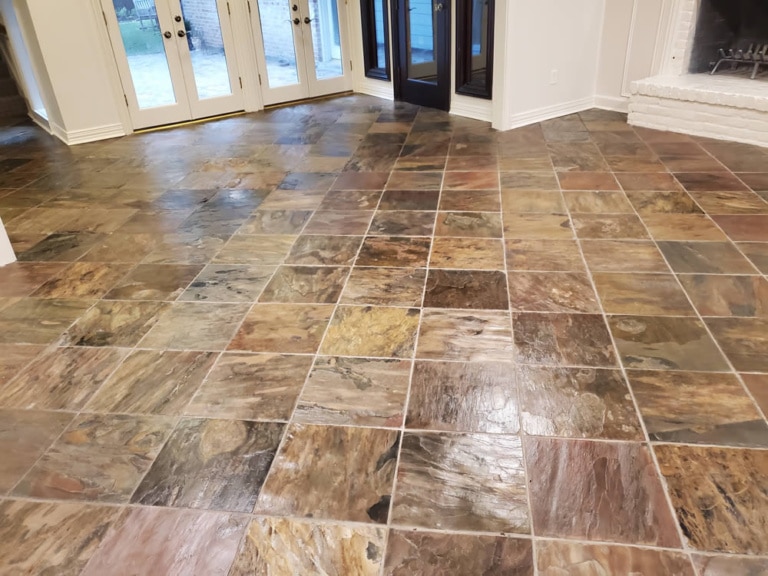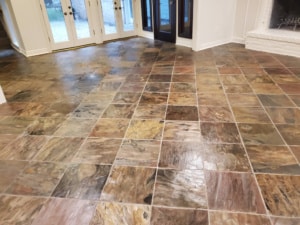 Tile and grout surfaces can be found in many homes and businesses. This popular surface requires professional cleaning services in order to remain clean, unstained,
Read Full Article »